---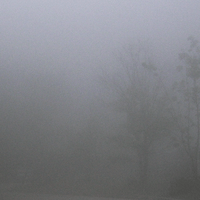 downt『Ⅲ』CD
PCD-4645
Format:CD
Price:¥1,000
Release date:2023/06/28
Downt continues to expand across the boundaries of genres with a presence that no longer needs categorization, such as alterna, emo, and indie rock. 2023's first work "III" will be released on CD in limited quantities.
Formed in the spring of last year, 2021, the band started their activities with their first live performance in June, and released their first album "downt" from ungulates in October, instantly becoming a hot topic at record stores and distros including Flake Records and Holiday! They have also become a hot presence in the emo and alternative live house scene.
By the beginning of 2022, they had sold out 500 CDs (250 CTs) in less than 3 months.
In June, the EP "SAKANA e.p." was released, and the release tour held in Tokyo, Nagoya, and Osaka (Tokyo: Shindaita FEVER) was SOLD OUT at all venues, and the band was selected from over 4,000 applicants to perform on the ROOKIE A GO-GO stage at the Fuji Rock Festival, the gateway to success for newcomers. They have also performed at other outdoor festivals around the country, gradually increasing their presence and expanding the scope of their activities.
downt is one of the most eagerly awaited artists in the world today.
This "III," the first release of 2023, which will be followed by a new album, contains two songs: "Zensou" which opens with beautiful feedback noise, and "13gatsu" an 8-minute-plus epic that ends like water seeping through multiple layers, and is yet another new departure for the band.
■downt
Yui Togashi – Guitar,Vocal
Takaaki Kawai – Bass
Tener Ken Robert – Drums
Formed in 2021. Consists of three members: Yui Togashi (Gt&Vo), Takaaki Kawai (Ba), and Tener Ken Robert (Dr).
Based in Tokyo. Released their first album "downt" from ungulates in October of the same year (both CD & CT were sold out).
On July 22, they will release their new EP "SAKANA e.p." and go on an East/Nagoya/Han release tour starting July 21.
This summer, the band will perform on stage at FUJI ROCK FESTIVAL '22 "ROOKIE A GO-GO" and other outdoor festivals around the country. The world view expressed by their delicate and bold performance with a sense of urgency, their excellent sense of melody and emotional words, and their gentle, fresh, breezy and sometimes sharp and passionate voice is beginning to expand beyond the boundaries of genres in an airy way.
In January 2023, they will start their own project "Waste The Momonts".
The first event was held at Shimokitazawa SHELTER on 1/15 (Sun.) as a two-man show with Tomorrow's Epic Scenery, and was SOLD OUT. The second event will be held on 3/25 (Sat) with Subway Daydream. Since spring, they have performed at IMAIKE GO NOW, SYNCHRONICITY, hoshioto, and other circuits and outdoor festivals. Currently working on a new album.

downt official:
https://www.instagram.com/downt_japan/