---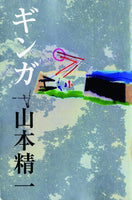 Prodigy Seiichi Yamamoto's shocking first essay collection "Ginga" is reprinted!
From 1986 to 2002, he was a core member of Boredoms, an Osaka alternative unit that received worldwide acclaim.
Currently, he is mainly in charge of composition and arrangement for many units, including the pioneer Japanese trance band ROVO, the minimal punk band MOST with Phew, and the pop unit YA-TO-I with Toru Okada of Moon Riders.
While his solo works have received high praise and support, ``Ginga'', the first collection of essays by this unusual artist who already has a strong presence as a writer, has been reprinted.
Release date: 2014/7/23