---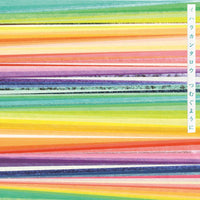 CANTARO IHARA『Twiny』7inch
P7-6485
Format: 7inch
Price: ¥2,150 + tax
Release date:2022/12/14
★Limited first edition pressing
★The follow-up to the incredibly popular cover of Weldon Irvine's ""I Love You"" 7""
★Re-mixed by edbl
Earlier this year, Cantaro Ihara gripped the hearts of crate diggers and AOR fans worldwide with his Japanese cover of free soul legend Weldon Irvine's "I Love You". Released as a 7" single with B-side "You Are Right", it sold out immediately - leading to intense bidding wars over what was soon to become one of the year's most popular records. His newest single, Tsumuguyouni (Twiny), features a mellow, 70's AOR inspired groove, with Ihara's voice resting softly above it. Guitars twinkle in the background as soft electric piano solos and vocal harmonies fill aural space.
The B-side features a remix of Tsumuguyouni (Twiny) by South London's one and only edbl (Ed Black); lending his distinctive neo-soul tinged production style to Ihara's unmistakable vocals. The result is slightly more groove-forward than the A-side, with a bouncing bassline and stacatto guitar strumming driving the groove forward.
Simultaneously danceable and relaxing, rest assured that this record is perfect for a club or a cafe. Don't miss Tsumuguyouni (Twiny), Cantaro Ihara's latest 7", available only from P-VINE Records.
---
■Track list
SIDE B:
1. Twiny (edbl Remix)